Get in touch using the form below or the contact information below right. Pasadena Concreteworks Inc looks forward to hearing from you. We are here to answer your questions.
Pasadena Concreteworks, Inc serves locations west of the 605 freeway, north of the 10 freeway, and east of the 405 freeway. We respond to inquiries Monday through Friday, 8AM to 4PM. We are closed weekends, however, please leave a message during the weekend and we will promptly respond to your request the next business day.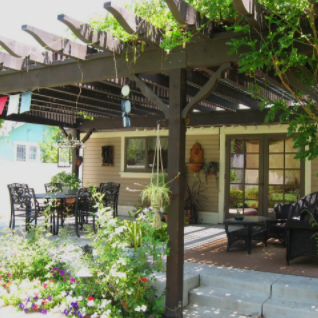 Visit our Yelp page to read more about why we are Pasadena's premier concrete construction business.
Unlike the other 4 contractors I had come out to bid on the project, Ron provided a thorough estimate outlining the work with a fixed cost.  PCW's price was competitive with the other estimates I received, but I felt most confident going with them for two primary reasons:  1) all PCW does is concrete; and 2) Ron's focus while scoping out the project was equally about drainage as it was on aesthetics. Ron stayed in close touch by text/e-mail and there were no surprises before or after we started.  Thanks again, Ron!